Taurus service offering
Restructuring & Recovery
When a company finds itself in difficult times, the pressure on management and shareholders increases rapidly. Suddenly, everything revolves around liquidity, continuity and the management of stakeholders – matters that distract from the primary processes within the company. At moments like this, the company needs the support of an advisor who understands the situation, restores trust with stakeholders and helps the company on the path to a sustainable future.

You will find those advisors at Taurus.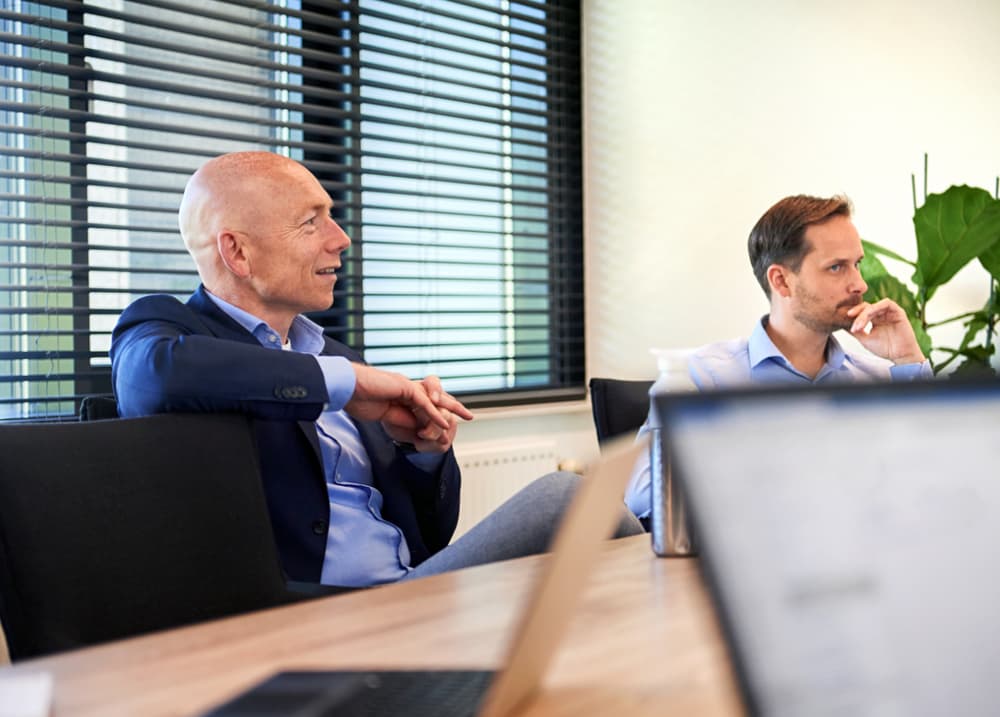 Getting to the heart of the problem, and taking care of everything
A company can get into difficulties for all sorts of reasons. This often has major personal, financial and organisational consequences, with pressure from stakeholders such as shareholders, clients, suppliers and financiers. At such times, we support the company and the entrepreneur. We analyse the problems, draft an action plan and work with a team of specialists on the appropriate measures, communication with stakeholders and process monitoring. This way, management and the owners can focus on the business itself.
Secure a sustainable future for the company?
What is possible?
At Taurus, we offer various services that support your company financially, organisationally or legally on the road to recovery. This starts with thorough research and honest discussions about the current situation, the causes and the opportunities. Subsequently, we develop a clear step-by-step plan for the short and (medium) long term. This plan includes concrete measures to improve business operations, sometimes even to avert bankruptcy, and to build a future for the company and its employees. Of course, we also assist you during the implementation of those measures, so that the intended goals are achieved. We are an involved sparring partner, who guides the company step by step towards a sustainable future.
Taurus offers support with:
Special asset management projects
Reorganisation and restructuring
Setup and implementation of periodical management information
Financial (data) analysis
Optimisation of business processes
ROI analysis and improvement
Insolvency management and relaunch
Refinancing
Interim management

The Taurus way of doing business
A personal approach
Restructuring & Recovery engagements are major processes, in which you want to rely on an expert advisor with a good eye for people, the organisation and potential. At Taurus, you will always be dealing with an experienced expert who is personally involved from start to finish. This is how we work together on a sustainable future for the company.
The power of a team
We have an expert team and a large network of specialists with whom we support clients in every aspect of Restructuring & Recovery. This way, we keep control over the process, prevent miscommunication and are able to act quickly.
We take care of everything
Our employees have many years of experience in advising and supporting companies and they know their way around the banking world. We know the processes and cultures and speak both languages, so that we are able to represent the company's interests on all fronts.
Taurus Quick Scan
Depending on the situation, we start our cooperation with the Taurus Quick Scan. Here, we take a 'snapshot' of the current situation. We create insight into the figures and the organisational structure and provide recommendations with measures for the short, medium and long term. Based on the Taurus Quick Scan, we can set up a step-by-step plan that will lead to recovery, elaborate the measures and support the company with the implementation.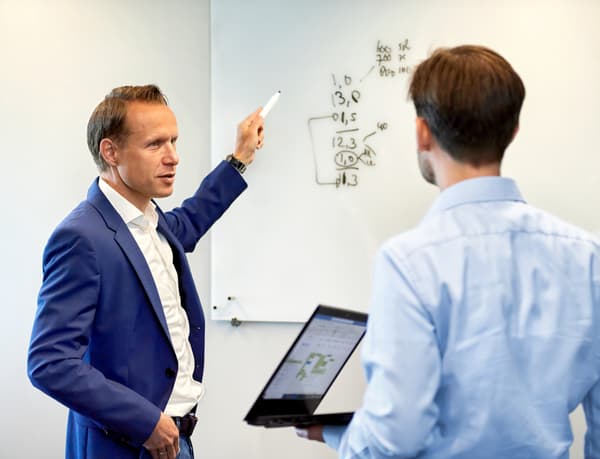 Would you like to meet us?
For many companies, there are still numerous recovery opportunities to be seized. Let yourself be well informed and advised by a committed advisor. Curious as to whether we can do something for you? Meet our specialists and we will be happy to tell you about the possibilities.
Contact us